What Is Islam And Why?
By: H.R.H. Prince Ghazi
'A beautiful and deeply Qur'anic-centered explanation of What is Islam and Why? I hope it gets wide readership.'
Hamza Yusuf Hanson
'A timely,relevant and concise introduction to Islam at a time when diametrically opposed (mis)representations proliferate'
Moez Masoud
About the Author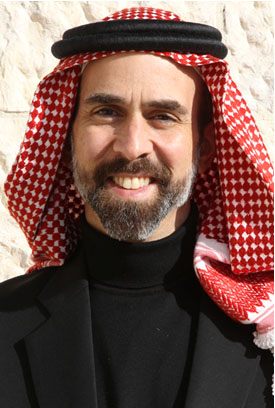 H.R.H. Prince Ghazi bin Muhammad bin Talal of Jordan (b. 1966) is a Professor of Islamic Philosophy, and is well known as an Islamic activist and author. He obtained his BA from Princeton University in 1988 Summa cum laude; his first PhD from Cambridge University, U.K., in 1993, and his second PhD from Al-Azhar University in Cairo. In 1997 he founded the National Park of the Site of the Baptism of Jesus Christ; in 2001 he established the Great Tafsir Project (www.Altafsir.com), the largest online project for exegesis of the Holy Qur'an, and in 2008 he founded the World Islamic Sciences and Education University. He was the author of the historical Open Letter 'A Common Word Between Us and You' in 2007, and the author of the World Interfaith Harmony Week United Nations General Assembly Resolution in October 2010.